Knowledge is the most powerful resource. This is why people look for the best news apps on the web. They need to stay updated on the latest news and events in the world. Alternatively, you can use traditional news sources. However, this approach is not a time-effective solution anymore.
You see, it takes a considerable time to gather and analyze the news from TV, radio, newspapers, and other sources. At the same time, most popular news apps provide you with all the information you need in one place to keep your head above the water. Let's find out what are the best news apps for your mobile device.
Google News
Google News is a free news app. It uses artificial intelligence in finding relevant news content and creating an exciting feed for you. This is what makes it one of the best news apps for Android. The better part of us uses Google Chrome and Google search engine daily. Google utilizes the data from this software in its AI algorithms to deliver the news you need.
What is more crucial, there is a Full Coverage option in Google News that enables you to read the same news from multiple publishers. This way, you can see all the perspectives of events you find interesting. The freedom of publisher choice and AI-powered smart feed place Google News amongst the best news apps Android has to offer.
Reddit
Reddit is an app for ones seeking a mix of news and entertainment. Reddit combines news, social media, and message boards. This creates a platform for posting, sharing, and commenting on news and events worldwide.
What makes Reddit unique is its blend of funny and informative content. Here at Gravum, we find this news app alternative the best for ones looking for something different from the conventional newspaper style.
BBC News
We all know the BBC for its unbiased content. It focuses on delivering facts, not personal opinions. Here at Gravum, we consider BBC News the most unbiased news aggregator amongst best news apps.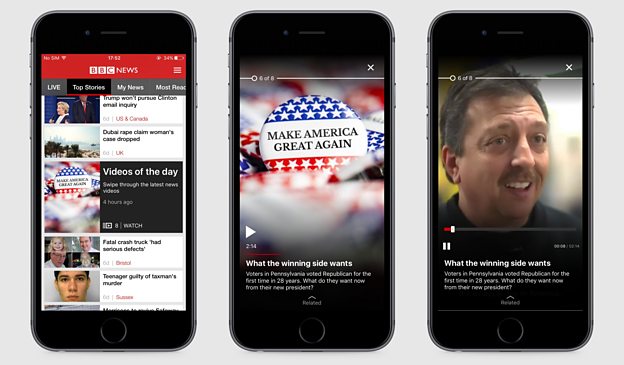 Just select the country you want to view the news for and receive the latest events for the chosen region. Here are the BBC News features you may find outstanding:
Live streaming.

Activate the streaming functionality to view the live streams of your news right in the application;

Configurable data sharing.

You can always uncheck your

sharing stats

checkbox to disable the usage of your personal data;

Multiple layouts.

Choose the way BBC News displays its content.
On the whole, opt for BBC News if you are looking for configurable experience and unbiased news.
Flipboard
Flipboard is a custom news aggregator standing out with its style. Convenient print-style layout, smart news recommendations, simple and intuitive navigation – these features make Flipboard a competitive candidate for your best Android news app.
The most astonishing Flipboard functionality is custom-made magazines. Flipboard allows you to save the news you find interesting and put them together into a magazine, you can read all wanted articles when you have time.
With Flipboard, you can also mute the news sources you dislike, so the app builds your feed from the publishers you prefer.

Microsoft News
Microsoft News is a performant and convenient software that can become your next best Android news app, and here's why:
Handy content preferences system.

Microsoft gathers your news preferences from all Microsoft-powered platforms, whether it's Microsoft Edge of MSN.com. Just sign in with your Microsoft account, and you are good to proceed;

Intuitive UI.

Microsoft News exposes a convenient user interface you can use to find the most essential news.
On balance, Microsoft News is a viable candidate for your best news app.
The Bottom Line
As you can see, there are lots of news app options for everybody. Decide on your preferences and content format to pick the best news app for you.
If you have a revolutionary news app idea, reach out to our Gravum developers. We ensure your software performance, usability, and monetization. Opt for Gravum development services, make sure your app appears in the next Best News Apps list.